Semi-Finalists Niche Business Awards 2021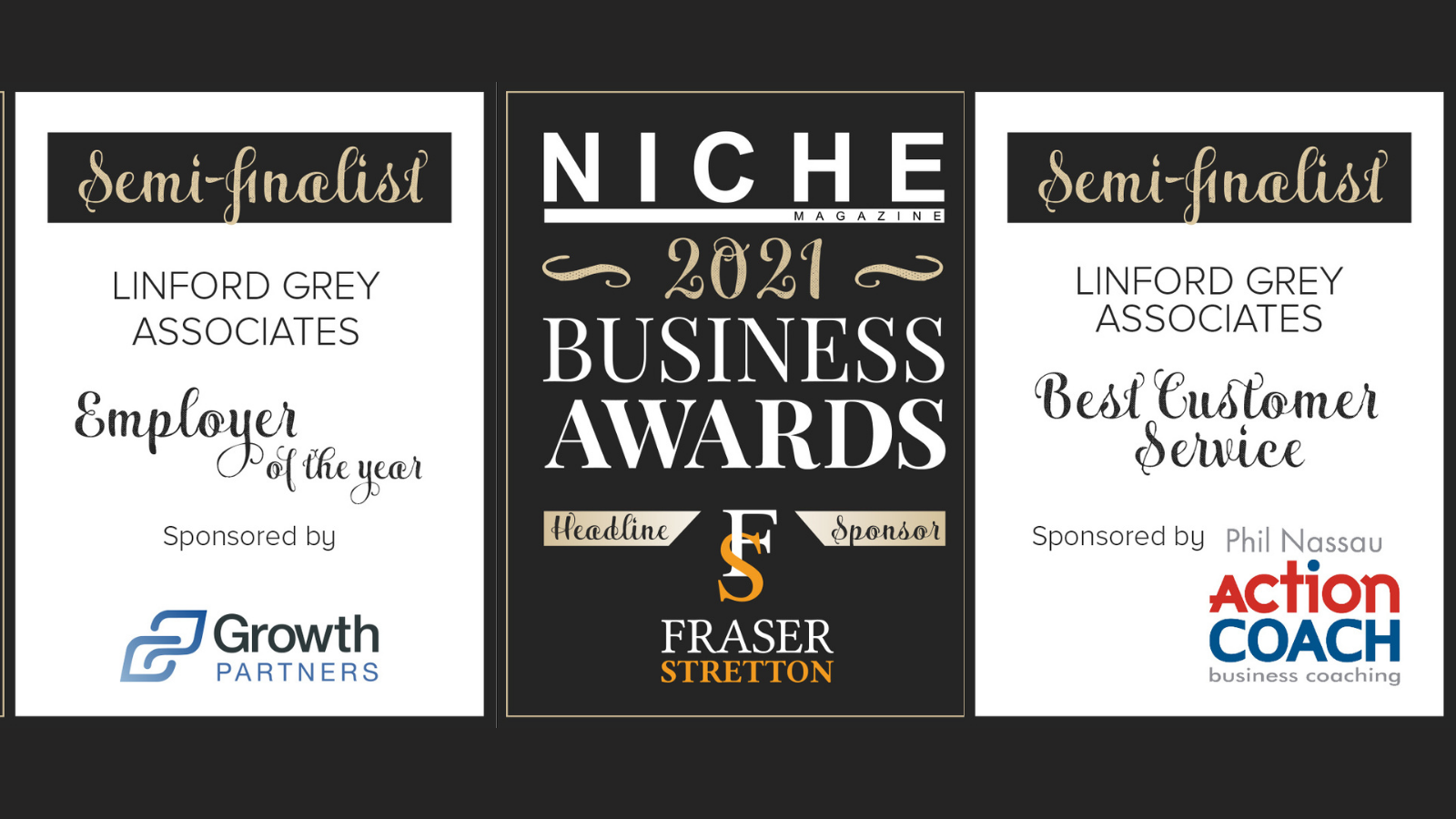 We are delighted to announce that we have been selected as semi-finalists for, not one, but two awards, at this year's Niche Business Awards!
Our semi-finalist spots are for the 'Employer of the Year' and 'Best Customer Service' categories.
It's always an honour to be shortlisted for an award. These two semi-finalist positions are testament to our vision, ambition and commitment to customer service and building a positive working environment for our employees.
The Employee of the Year category was actually entered by the Linford Grey employees without Director Adam knowing.
When the team found out we were selected as semi-finalists, there was a little explaining to do (wink wink). But of course, it was celebrated as it's a great achievement to be shortlisted for such a category.
We are also extremely pleased to be selected as a semi-finalist for the 'Best Customer Service' category.
At Linford Grey, we go beyond the traditional roles of accountants and add the kind of value that makes business owners understand their business completely, take advantage of money-saving opportunities and be home on time for bathtime with their family.
You can see all the semi-finalists in the video created by the awards team here.
Small business accounting has changed and if you're looking to invest in a new relationship with your accountant, get in touch with us.