Accounting Excellence Awards 2021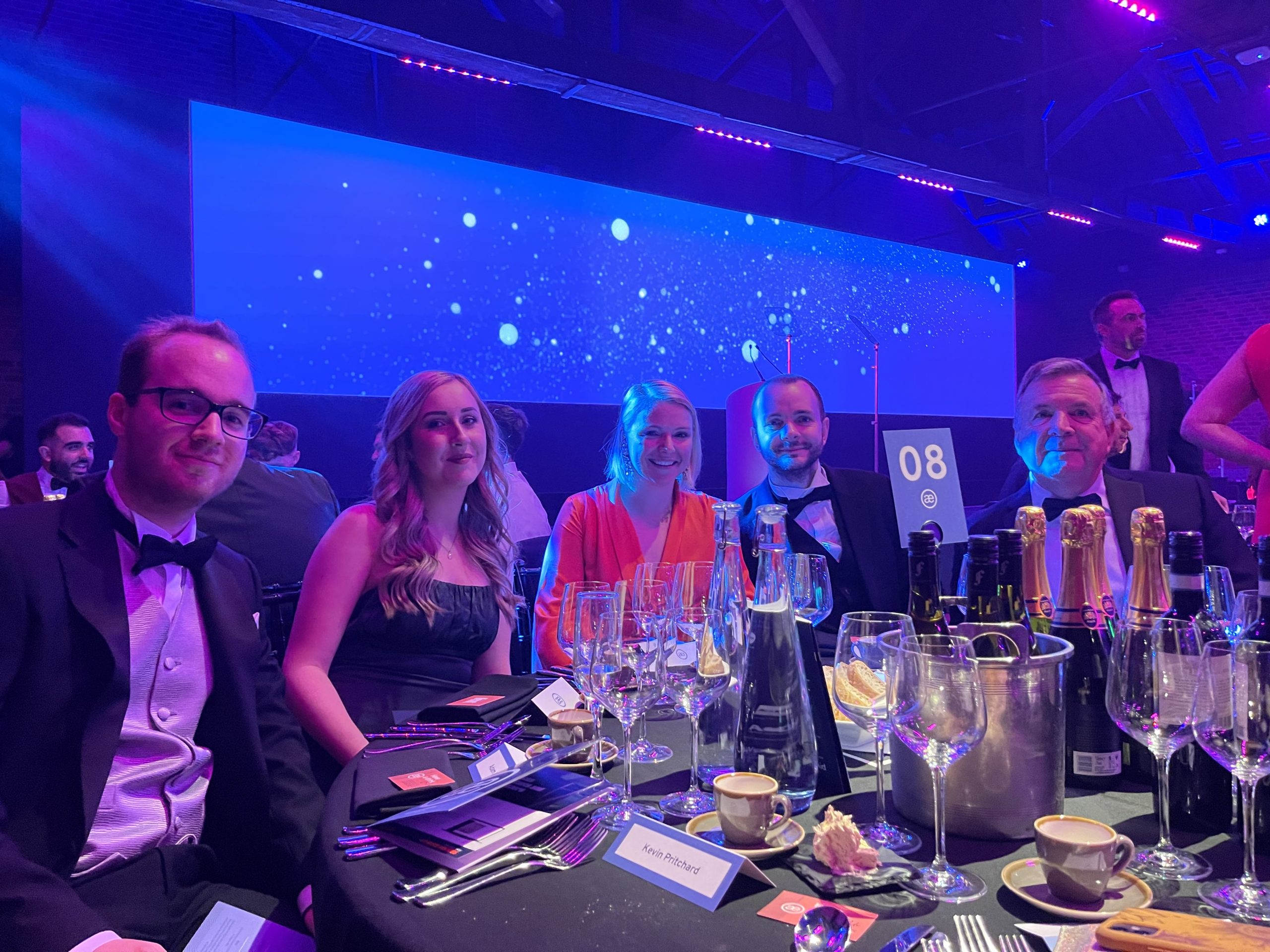 We were thrilled to have been nominated for Small Firm of the Year 2021 at the Accounting Excellence Awards this year. One of the biggest events in the accounting industry.
A little about the Accounting Excellence Awards
This was the first time we entered the prestigious awards, so to be nominated and recognised for our efforts was a fantastic achievement. The awards have been around for over a decade and recognise the most innovative, ambitious and successful accounting firms, individuals and vendors within the UK.
The Awards Evening
Team Linford Grey travelled down to London on Thursday the 21st of October for the celebratory evening which took place at The Brewery near the Barbican. There was glitz and glamour, and James Bond was also present… as a cut-out.
The team at Capitalise organised a lovely pre-drinks and had a selfie competition for a chance to win an Aston Martin driving experience.
After a stunning meal, the fantastic comedians and married couple, Marcus Brigstocke and Rachel Parris, took the stage to announce the winners of this year's accounting excellence trophies.
And the winners are…
We worked very hard as a team this past year, we've grown as a business and we're always trying to improve and make sure we're a real asset to the business owners and companies we work with.
Being shortlisted as finalists is a real honour and it's amazing to be recognised for our work and dedication.
Winning an award for Small Firm of the Year has been a goal since Linford Grey Associates was founded three years ago. It would have been amazing to have won this award but just being nominated is a fantastic achievement on its own.
We didn't win on the evening, didn't get to take the trophy home… this time.
A huge congratulations to all the winners on the evening and we hope we can join you on stage in 2022.
Ps. we're already an award-winning accountancy practice as we won the Total Xero Award 2021 at this year's Xero awards back in March for our use of their accounting software. Read all about it here: We Are Xero Winners