Accounting Excellence Awards Finalists 2021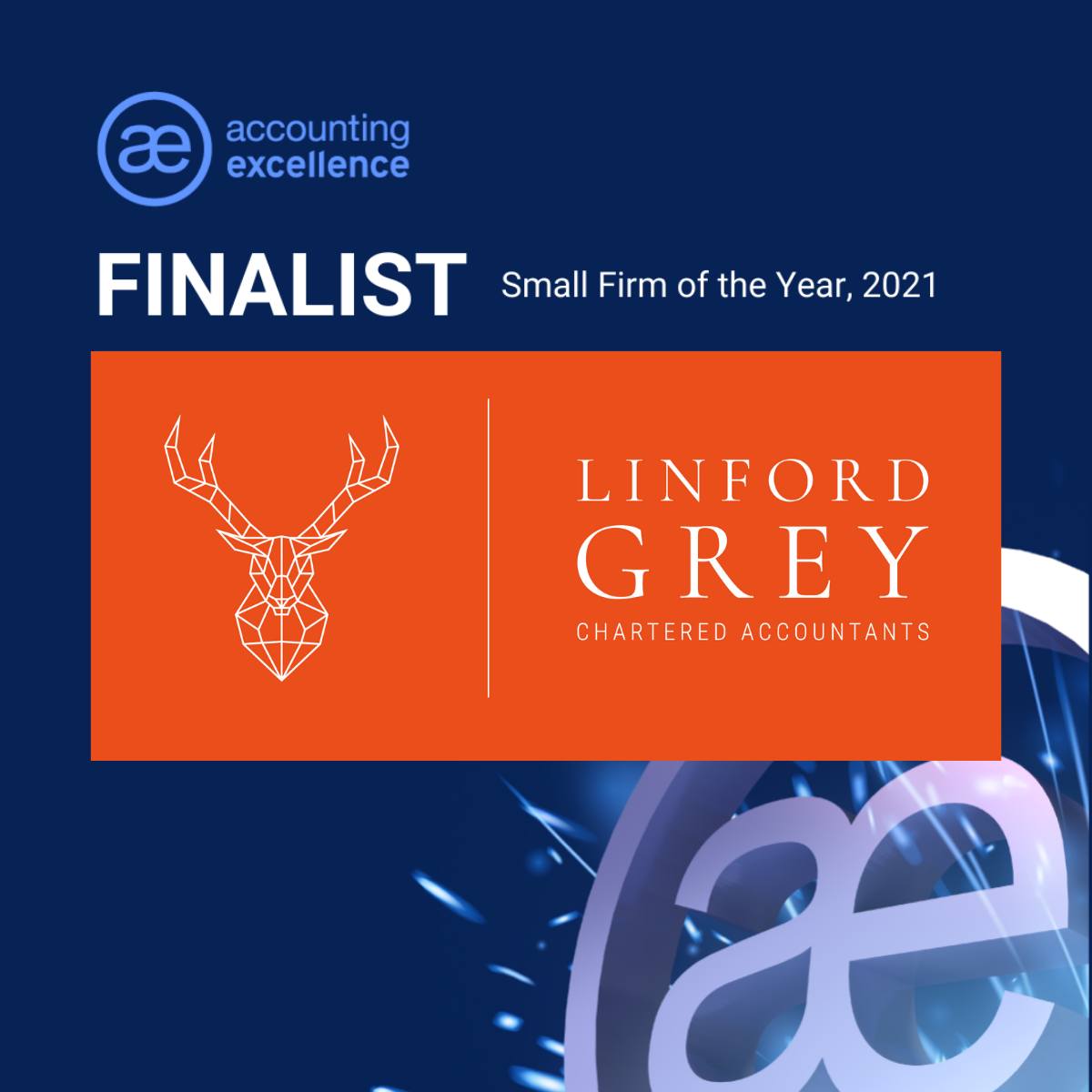 We have made the finals of the Accounting Excellence Awards 2021. The news dropped in our inbox earlier this week and we couldn't be more excited and proud of the team.
We are one of the five finalists in the Small Firm of the Year 2021 category at the Accounting Excellence Awards.
We have worked very hard as a team this past year, we've grown as a business and we're always trying to improve and make sure we're a real asset to the business owners we work with.
Being shortlisted for the finals of the Accounting Excellence Awards is a real honour and it's amazing to be recognized for our work and dedication.
For over a decade, the Accounting Excellence Awards have recognised the most innovative, ambitious and successful accounting firms, individuals, and vendors within the UK.
Winning an award for Small Firm of the Year has been a team goal since Linford Grey Associates was founded three years ago. It would be amazing to win this award but just being nominated is a fantastic achievement on its own.
There will be an awards ceremony held at The Brewery in London this October, which we will be attending as a team.
We're all extremely excited to be attending, having a team night out, meeting and talking to our peers, celebrating the great work everyone has done over the past year, as it's not been an easy one and enjoying being able to attend such a prestigious event.
We're all looking forward to celebrating the shortlist, as this is already a huge achievement, and hopefully, we'll be taking home a trophy at the end of the evening.
A huge congratulations to all those who have been shortlisted, good luck everyone!
We'll follow up with an update after the event.
Linford Grey, Accounting Excellence Small Firm of the Year 2021 Finalists.
Ps. we're already an award-winning practice as we won the Total Xero Award 2021 at this year's Xero awards back in March. Read all about it here: We Are Xero Award Winners