We Are Xero Award Winners 2021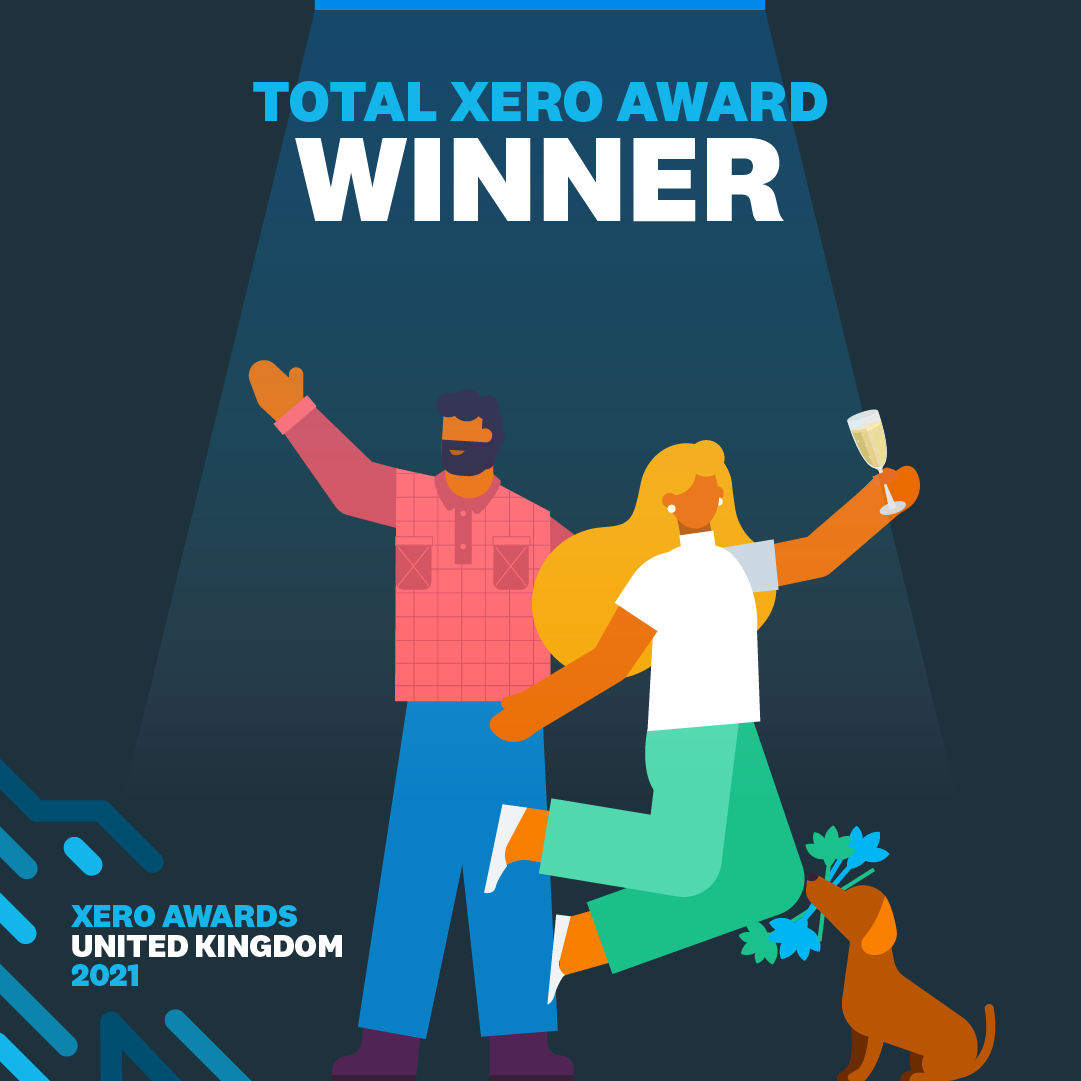 On the evening of Wednesday, 3 March 2021, we found out we are Xero Award Winners! We won the Total Xero award at the UK & EMEA 2021 Xero Awards, one of the most prestigious awards in the accounting and finance industry.
The Xero Awards celebrates the excellence and the achievements of service providers operating in the sector. Accountancy practices and app partners across the UK, Ireland and South Africa were honoured at the annual awards ceremony.
Hosted by Gary Turner, Xero UK & EMEA Managing Director, and comedian Henry Pake in an online ceremony, the awards showcased the achievements of those supporting businesses through one of the toughest years on record.
Linford Grey was just one of three finalists for the Total Xero award, from thousands of confirmed entries from across the country.
Managing Director, Adam Pritchard, commented, "We are extremely proud to have won such an esteemed award. It is fantastic to be recognised for our commitment to new technologies and leveraging these to add value for our clients."
Xero is a cloud accounting platform used by accounting professionals all over the world and at Linford Grey we have consolidated our status as Gold Certified Xero Partners by exclusively using the Xero platform to service client requirements.
Adam continues, "We owe a huge thank you to all our clients who have been stoic in their fight this year, and are grateful that when the world threatened to fall apart, we were uniquely placed to dig deep, use the infrastructures and tech stack we'd built to strengthen our relationships, and move closer to people.
"This award separates us from other firms as a thought leader at the frontier of developments in our industry. It is wonderful to have our vision and our effort acknowledged and endorsed by Xero and the wider community."
The judges were particularly impressed with how the practice embraces new technology in ways that ensure clients reap the benefits.
Judge Penny Power, Founder of Business is Personal, said Linford Grey showed, "a real commitment to the advancements of digital."
Whether it is using Hubdoc to take away the stress of data entry, combining Calendly and Zapier to set agendas for regular 45-min health check-ins or beta-testing Pay With Transferwise to save time paying bills, Linford Grey is always looking for ways to add extra value to the client experience.
"The use of webinars to help clients see the art of the possible is a really nice way to reach out and advance skills," says Power. "They are really leading and influencing their community."
Accountants, bookkeepers and the app industry have played a huge role in guiding their small business clients through the pandemic and supporting the wider economy. Xero research shows 43% of small business owners said that their accountant has been crucial to their pandemic survival, while 58% named them as their most trusted business advisor.
If you're on the lookout for a new accountant or maybe your first ever accountant feel free to get in touch with our team. We'd be more than happy to have a chat to see if we are the right fit for you.