Accounting Excellence Award Winners 2023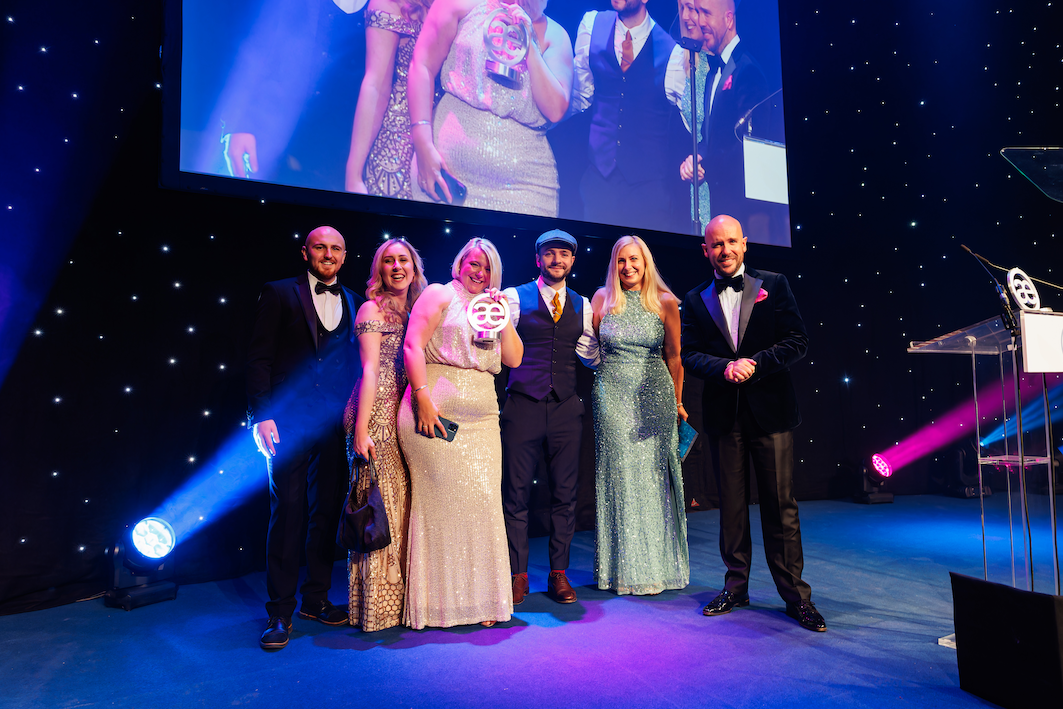 In a momentous triumph, Leicestershire accountancy practice, Linford Grey Associates, has been honoured with the In-House Marketing Team of the Year Award at the prestigious Accounting Excellence Awards 2023, which took place on Tuesday 3 October at the Roundhouse in London.

The awards evening was hosted by the popular comedian, Tom Allen, this was the first year there was a marketing award up for grabs at the Accounting Excellence Awards.
This accolade recognises the company's unparalleled commitment to innovation, creativity, and excellence in the field of marketing within the accounting industry.
The Accounting Excellence Awards, renowned for celebrating excellence and innovation in the accounting profession, witnessed fierce competition among industry leaders. Linford Grey Associates stood out as a beacon of ingenuity and effectiveness in marketing, showcasing a commitment to elevating standards and setting new benchmarks.
Linford Grey's innovative marketing strategies have not only distinguished the company within the accounting sector but have also demonstrated a profound impact on client engagement and industry visibility. The award reflects the company's dedication to staying ahead of the curve and delivering exceptional value to clients.
Adam Pritchard, Managing Director of Linford Grey Associates, expressed gratitude and excitement, stating, "Receiving the In-House Marketing Team of the Year Award at the Accounting Excellence Awards 2023 is a testament to the hard work and creativity of our marketing team. We are honoured to be recognised among our peers and remain committed to pushing boundaries and redefining excellence in our industry."
The In-House Marketing Team of the Year Award adds to a growing list of accolades for Linford Grey, reinforcing its position as an industry leader committed to excellence, innovation, and client satisfaction.
The comment made by the Accounting Excellence Judges about why Linford Grey Associates was chosen as the winner, "Linford Grey showed a clear strategy around organic marketing content and outreach that has built momentum for the firm by driving awareness, attracting new business and increasing their average fees over a three-year period."
If you're interested in working with our award-winning team please head on over to our Contact Us page.