Xerocon: The one big focus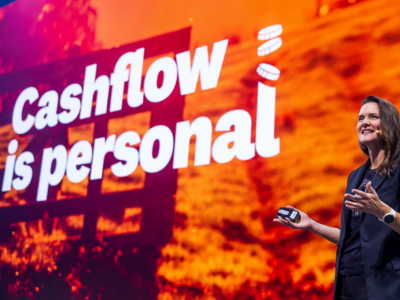 In order to help businesses in the UK get on track and stay there, the big message at Xerocon this year surrounded the importance of cash flow and more specifically the importance of improving and protecting it across the board.
From owning your data and receiving money, through making payments and accessing capital. The marketplace and the Xero platform are spearheading a movement that will give small businesses all the advantages of big business.
Real-Time information

Fresh off a plane from Bahrain, Xerocon hosted the Trustee of Open Banking, Imran Gulamhuseinwala who put into perspective the importance of Open Banking for small businesses.
Imran explained the purpose of Open Banking as the democratization of your financial information, giving you ready access to it in real-time, allowing you to see whether you've been in receipt of funds day by day and matching those receipts to sales invoices, overall facilitating more comprehensive and accurate debtor management.
Managing creditor payments

Chief Product Officer, Anna Curzon, took the opportunity to announce Xero's new partnership with TransferWise. This will allow Xero users to make payments directly from the Xero platform. No more logging into your online bank and duplicating data entry. By early 2020 business owners will be able to pay and reconcile bulk supplier payments in just a couple of clicks, which to the team here at Linford Grey represents one of Xero's most exciting developments in recent months and will certainly allow us to scale service levels at reduced cost to clients.
Accessing capital
At Linford Grey we love to build models, we take great pride in our ability to understand our clients' business, the movement of money through it and the results of any 'what if' planning.

However when a plan for growth or short-term opportunity arises or even a cashflow shortage is identified, how to execute on that opportunity or shore up the business' cash position in the short term can be areas where small business advisors have in the past fallen short. We often interpreted this as a reluctance on the part of institutional lenders to lend. The rigor mortis that characterises the high street bank has facilitated the emergence of more nimble and willing providers.
Linford Grey have happily embraced the emergence of these new and exciting lending platforms for small business. Partners like Capitalise, Growth Street and Satago not only provide flexible access to capital for small businesses but also a platform for advisors to better their understanding of the market and how to properly advance the needs of their clients in an affordable, risk-assessed and sustainable way.
A special mention should go out to Natwest who exhibited at Xerocon and championed a number of new distinguished banking products and services, that disrupt even their own traditional model amongst which their new bank account 'Mettle' took pride of place.
In summary
There is a lot to talk about when it comes to cash flow, profit and the advisory services needed to bridge the gap between the business owner, the market and their business. Xero and the app marketplace are making huge strides in this area and you should stay tuned to this blog for more useful resources on understanding and managing cash.
Linford Grey Associates. An intelligent friend. A trusted advisor.