Xero: Total Xero Award Finalists 2021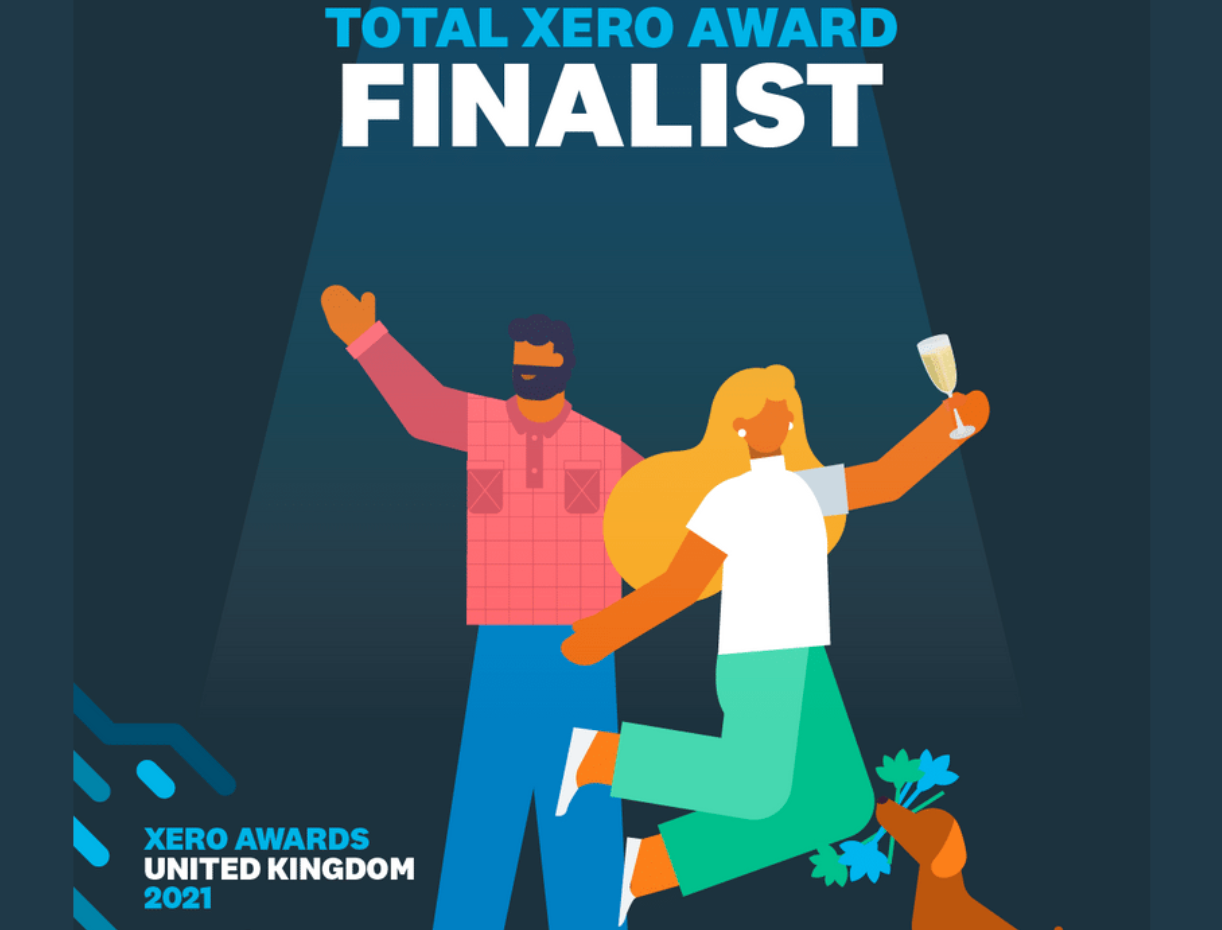 We are Xero Award Finalists 2021.
We have been nominated for a national award by Xero! We are one of just three finalists, from thousands of confirmed entries from across the country, up for the Total Xero Award.

The nomination not only reflects our expertise as Xero Gold certified partners, our knowledge and experience of the app marketplace and our ability to create and execute seamless workflows but is also a testament to our vision, ambition and commitment to customer service.
As an advisory led practice it is critical to us, our clients and the future of the industry to move the conversation forward. For this reason and in a world where technology occupies such a large seat at the table, we firmly believe in our role as your intelligent friend and as a trusted advisor.
We're all about integrating technology to automate systems and processes in our clients' businesses. Making running their business easier and with more of an understanding to be able to make optimal decisions.
As a business owner, you want your Accountant to be a provider and a partner that understands more than just the numbers.
At Linford Grey, we go beyond the traditional roles of accountants and add the kind of value that can help your business grow sustainably and scale successfully.
As we are Xero Gold Certified Partners you'll receive free access to Xero by signing up with us. Xero features automated bank feeds, receipt uploads, a mobile app and much more.
We'll find out in March if we have won the Total Xero Award, check back to see if we won…
Small business accounting has changed and if you're looking to invest in a new relationship then let us become your intelligent friend and trusted advisor by getting in touch with us today.