Xerocon: All aboard the hype train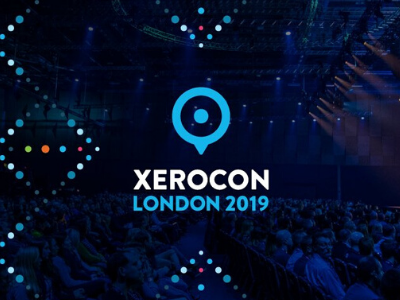 This was our first year attending Xerocon, the event is hailed as the 'Glastonbury of the accounting world' and it did not disappoint.
Being at Xerocon not only meant that we experienced first-hand the community and culture that Xero have cultivated amongst accountants in the UK. We also got a unique opportunity to meet our app partners and get the inside track on their product developments. We also learnt more about how we can leverage the value of Xero to deliver value for our clients over the short, medium and long term.
With first class speakers, swag for days, great food and a great atmosphere Xerocon felt akin to being on tour with a band or West End Show. Xerocon served as a much-needed opportunity to lift our heads above the day-to-day, breathe deep and reflect on the year, how far we've come, where we're going and best of all, how we might get there.
The two-day event at the ExCel Centre in London served to remind the Linford Grey team that we are part of something bigger than the sum of our own parts. That our role as accountants serving businesses in the UK is of individual, local and national importance, in keeping families on track and solving the productivity puzzle.
Small business is family

Glaswegian-born, Gary Turner, UK Managing Director of Xero in the UK and EMEA, opened the event. Sharing a moving story of how the struggles of a small, family-run business and its eventual insolvency led to the loss of the family home and unit as he knew it. However, it provided him the motivation in life to search out and improve the opportunity for success available to small businesses in the UK.
This was of particular importance to Linford Grey and aptly aligned itself with the event's wider focus on sustainable mental health and wellbeing. Sadly it was only in 2017 that we awoke to the news that one of our clients, in the darkest of his hours and struggling to manage creditors, HMRC, cash flow and his own expectations, had taken his own life, leaving behind a young family.
The idea that life and business are synonymous is part of the Linford Grey philosophy and the statement 'small business is family' had a powerful resonance that reverberated around the arena. It's something we reflect on every day as we search for more ways to help our clients.
Xero & Our Commitment

At Linford Grey, we regularly work with businesses that have been or currently are in formal insolvency arrangements. They have come to us looking to make a radical change in the way they operate.
Xero has allowed us to bridge the knowledge gap that exists between business owners and their numbers, implementing frictionless workflows and real-time information that facilitates planning and execution.
Although change is hard, owner-managers who experience insolvency often fall into the category of 'inspirationally dissatisfied'. They are some of the most willing to implement organisation-wide change not just to ensure that their business survives and thrives but that families across the UK prosper.
We will stay steadfastly committed to this goal as the world moves toward a more compassionate and responsible approach to the well-being of stakeholders of all kinds.
Linford Grey Associates. An intelligent friend. A trusted advisor.
Get in touch with the team today if we can assist with any accounting issues.