Why you need a digital-first accountant…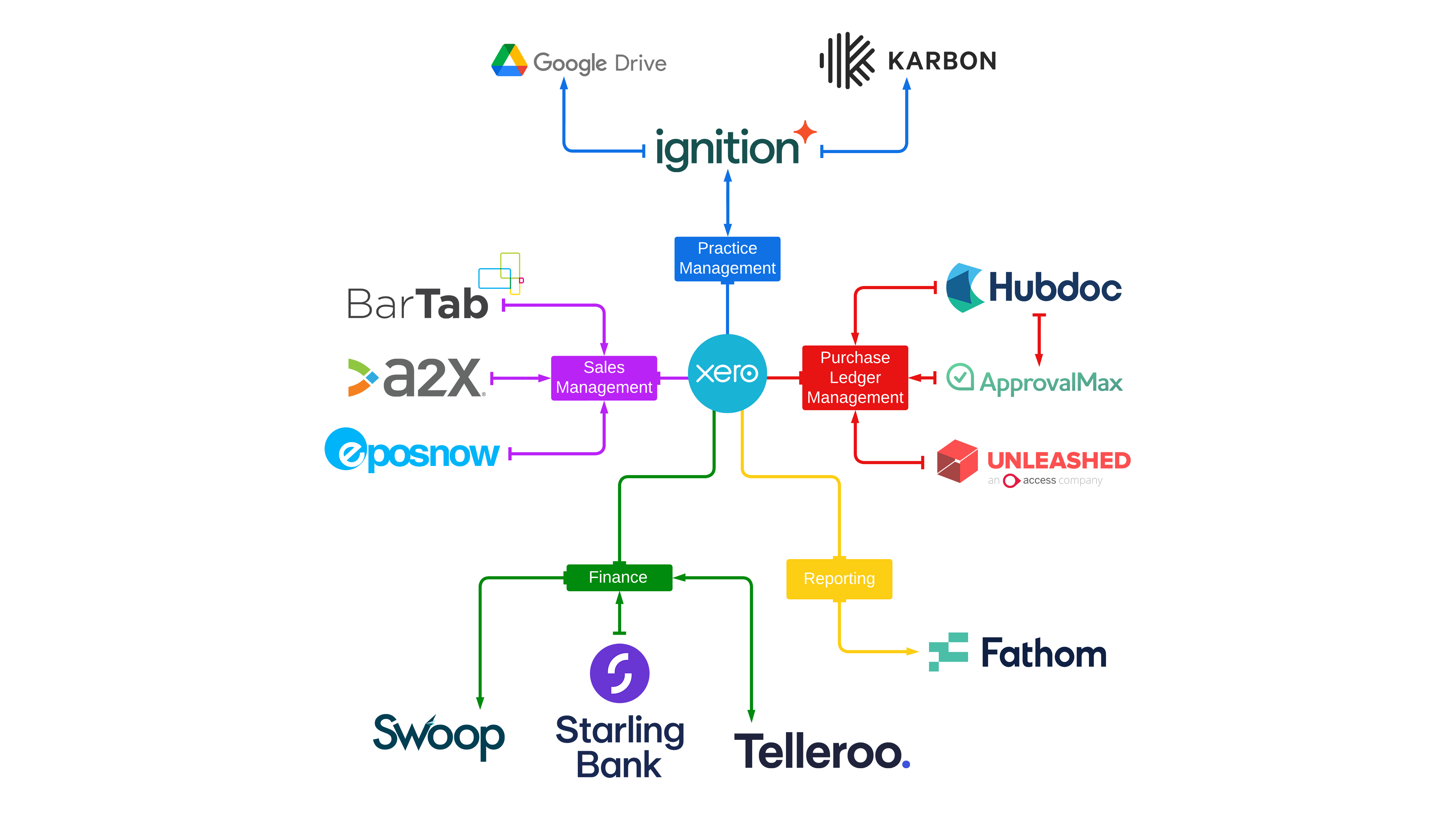 In the intricate world of accounting, where numbers dance and transactions weave complex patterns, the beauty of simplicity often goes unnoticed.
Embracing Simplicity in Accounting:
Unveiling Our Streamlined Tech Stack
But at Linford Grey Associates, we believe that simplicity is not just a virtue; it's a powerful approach that empowers us to provide small business owners with invaluable financial insights.
Join us as we take a closer look at our simplified tech stack and how it fuels our digital-first, advisory-led practice.
Simplifying Workflows for Financial Clarity
The essence of streamlined accounting lies in simplifying workflows.
By adopting user-friendly software, we allow our accounting team to focus on what truly matters – guiding businesses towards success through sound financial strategies.
Clear and concise financial reporting becomes the foundation for informed decision-making, enabling businesses to not just survive, but thrive.
Tech Stack Unveiled: Powering Our Advisory Approach
At Linford Grey Associates, we embrace a digital-first practice that combines cutting-edge technology with the finesse of financial advisory.
Our tech stack is carefully crafted to synergise with our advisory approach, empowering us to add unparalleled value for our clients.
1. Google Drive: Collaborative Hub
Central to our collaborative work environment is Google Drive.
The entire team converges here, creating a seamless platform where we collectively shape documents, strategies, and solutions.
This synergy ensures that our expertise is channelled effectively into every aspect of our clients' financial journeys.
2. Karbon: Streamlined Practice Management
Efficiency is paramount, and Karbon serves as our practice management cornerstone.
Our accounting team stays on top of their tasks, efficiently managing workloads to maintain a seamless flow of operations.
With Karbon at the helm, we ensure that no detail is overlooked and no deadline is missed.
3. Ignition: Onboarding Made Simple
Bringing new clients into the fold is a critical juncture.
Ignition simplifies this process, ensuring that onboarding is smooth and stress-free.
The first step towards a strong partnership begins with a seamless introduction to our accounting universe.
4. Hubdoc and ApprovalMax: Mastering Purchase Ledger
For impeccable purchase ledger management, we rely on Hubdoc and ApprovalMax.
These tools ensure that every financial transaction is accounted for, recorded, and approved without unnecessary complexities.
Simplicity doesn't compromise accuracy; it enhances it.
5. Unleashed Software: Navigating E-commerce Terrain
In the realm of e-commerce clients, Unleashed Software emerges as our trusted ally.
It helps us manage the intricacies of e-commerce finances, ensuring that our clients' online ventures flourish with the same clarity as traditional businesses.
6. A2X and BarTab: Sales Management Solutions for Diverse Needs
Sales management takes various forms, and so do our solutions.
A2X caters to e-commerce businesses, effortlessly syncing sales data for accurate accounting.
For our hospitality clients, BarTab by Tabology emerges as the perfect choice, while EposNow caters to diverse sales scenarios.
7. Swoop: Navigating the Funding Landscape
When it comes to funding, Swoop is our guiding star.
We navigate the complex funding landscape with simplicity, ensuring that our clients secure the financial backing they need to realise their aspirations.
8. Telleroo: Mastering Payroll
Payroll, a vital aspect of any business, is mastered with Telleroo.
With simplicity as the guiding principle, we ensure that employees are compensated accurately and timely, fostering a harmonious work environment.
9. Starling Bank: Simplicity in Business Banking
Business banking finds its simplicity in Starling Bank.
This platform ensures that financial transactions flow seamlessly, enabling businesses to focus on growth without unnecessary financial hassles.
10. Fathom: Visualising Financial Forecasts
The art of financial forecasting takes a visually beautiful form with Fathom.
This tool empowers us to project future financial landscapes in a way that's not just insightful, but aesthetically engaging as well.
11. Xero: The Heart of Our Practice
Last but not least and at the heart of it all lies Xero, our cloud accounting software.
With Xero, we bridge the gap between simplicity and sophistication, effortlessly managing accounts while presenting financial information in a clear and comprehensible manner.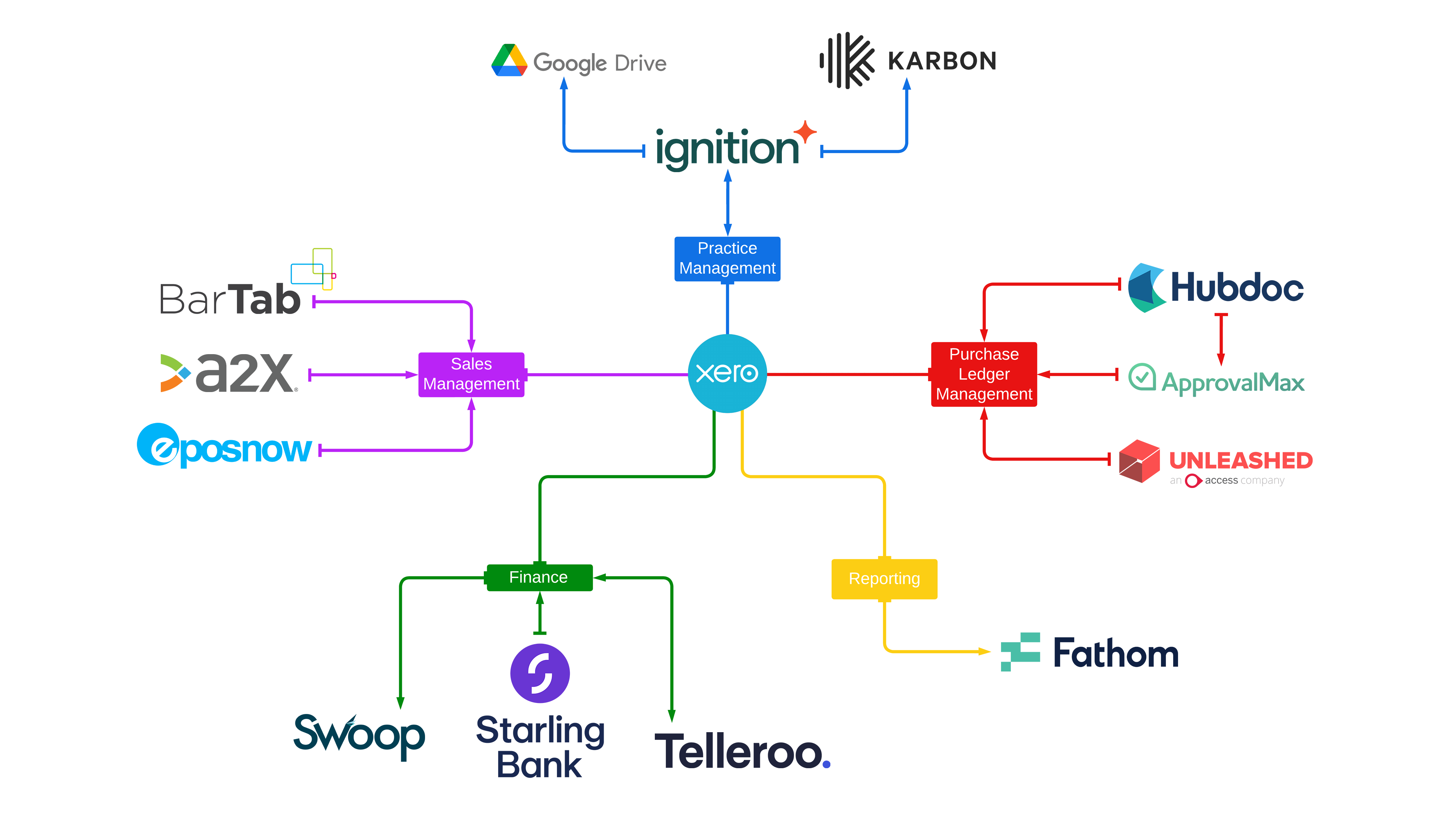 Simplicity as the Beacon of Accuracy and Value
At Linford Grey Associates, we firmly believe that simplicity is not a trade-off for accuracy or compliance.
Instead, it's a beacon that guides us to find smarter ways of presenting valuable financial information.
It's about enabling our clients to understand and navigate their financial landscapes with clarity and confidence.
In a world where complexity can be overwhelming, embracing the beauty of simplicity in accounting is a transformative approach.
Our streamlined tech stack reflects this philosophy, serving as a testament to our commitment to providing small business owners with the insights they need to flourish.
Through simplicity, we empower businesses to not only survive the financial challenges but to thrive in the world of opportunities.
Empower Your Business with Simplicity
In the dynamic world of business, every decision matters, and every penny counts.
By embracing the beauty of simplicity in accounting, you can unlock the power of informed decision-making, strategic planning, and financial growth.
At Linford Grey Associates, our streamlined tech stack is designed to simplify complexities while enriching your business journey with invaluable insights.
Don't let intricacies hold you back; take the first step towards financial clarity and success.
Get in touch with us today and let's embark on a journey of simplicity, accuracy, and prosperity together. Your business deserves nothing less.
Book a free discovery call via our calendar below.