Into the (Mattioli) Woods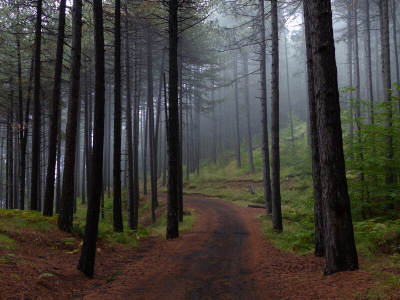 Last week Linford Grey attended a seminar hosted by AIM-listed pension provider, Mattioli Woods (MW), one of the UK's largest providers of wealth management.
Managing over £9.4 billion in assets and with over 10,000 clients, their new office in the heartland of Leicester city centre was the perfect venue for this homegrown success story. MW broke down 2019, looked ahead to 2020 and beyond as well as giving feedback on the opportunities and obstacles facing small business owners.
If nothing else seeing the size, scale and achievement of this local giant and knowing its origin story, brought into focus for Linford Grey the real opportunity for UK business owners to create wealth and realise their ambitions. From garage office to world-beater, the opportunity is most definitely present, if at times a little ethereal.
Where are MW planting seeds?
MW made no bones of the fact that they are staying away from Europe, not as some might think because of Brexit uncertainty, but instead cited high Spanish unemployment, the never-ending Italian debt crisis and the fact that new US tariffs meant Germany barely managed to avoid a technical recession earlier this year as reasons for their reluctance to invest.
Conversely, they seemed optimistic about the UK's performance and acknowledged that, while by no means breaking any records, the UK's stable inflation and interest rates combined with low unemployment mean that the UK is performing consistently and is a robust market for investments.
The threat posed by trade wars was not however understated and the impact of the US-China trade war is certainly driving decision-making in MW. Precisely to what extent and how this has and will manifest in the investment decisions made by MW was not made explicit, although a hint toward a wider spread of bond, equity and alternative investments was made.
However, despite rising tensions MW are investing in China and in a big way, citing an affluent population, filled with entrepreneurial spirit and strong governance as reasons to invest despite the US and China gearing up for yet more hard-fought rounds.
How can you see the 'Woods' through the trees?
As we sat in our break-out sessions led by Andrew Goulter, it was myself and Faisal Sattar from Obsidian Tax, a new Leicestershire-based tax consultancy firm, that discussed the main obstacle to business owners investing in their pensions. We also spoke about the factors to consider when discussing investments and succession planning with small business owners to ensure they can create wealth sustainably while protecting that wealth for the next generation and beyond.
Chief among our considerations were the usual suspects such as available cash flow, attitude to risk, capacity for loss and the wider macro-economic environment. However receiving special attention, in light of the spectre like the Woodford case, was the importance of the quality and liquidity of the underlying asset and the transparency required to understand the nature of an investment.
It certainly seems to us at Linford Grey that an increasing number of small business owners are choosing to bet on themselves and actively invest in commercial or buy-to-let property on a scale personally manageable rather than cede responsibility to institutional investors for larger but more opaque and passive opportunities.
In summary
Although trade wars and equity versus bond and alternative investments may seem like a far-off world for many, it does undoubtedly impact the performance of your investments.
In the absence of being able to access or manage overseas investments, it is critical to maintain a transparent and regular relationship with your pension provider, paying special attention to the value and liquidity of the underlying assets in the fund.
Linford Grey Associates. An intelligent friend. A trusted advisor.