Coronavirus: Business Relief Schemes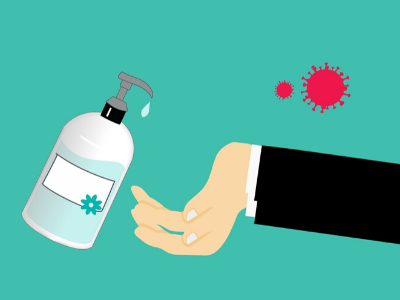 The recent pandemic has all the hallmarks of a classic zombie film and whether Coronavirus has you reaching for your best axe or not, the impact it is already having on small businesses is serious and immediate.
With many businesses and individuals facing a very rapid decline into insolvency here are some of the Coronavirus Business Relief Schemes available.
Cash is King and the government has acknowledged this reality by introducing a package of measures that extends to £330 billion of additional support for small and medium-sized businesses.
What Business Relief Schemes are on offer?
1. The Coronavirus Business Interruption Loan Scheme (CBILS)
This scheme will operate in a similar way to the Enterprise Finance Guarantee and is provided by the British Business Bank.
This means that the government guarantees up to 80% of the value of the loan, giving lenders the requisite confidence to lend to small businesses that would otherwise not have sufficient security to secure borrowing. Businesses could now borrow up to £5 million. However, it is important to state that the borrower remains 100% responsible for the debt.
Current British bank partners include but are not limited to:
ABN Amro commercial finance
Aldermore
Band of Ireland
Bank of Scotland
Barclays
Metro
HSBC
Lloyds
Natwest
Santander
Hitachi Capital
To be eligible for CBILS you must meet the following criteria:
Be UK based
Have a turnover of no more than £41million
Have a sound borrowing proposal but insufficient security to meet a lender's normal requirements
Not be in receipt of de minimis state aid beyond 200,00 Euros
2. Business Rate Relief: £51k or less rateable value
The Business rates retail discount in England will increase to 100% for the tax year 2020/21 for properties below a £51,000 rateable value. The relief will be extended to the hospitality and leisure sectors.
Anyone who qualifies for the new relief will need to approach their local authority. Guidance on the new relief for local authorities is set to be published on the 20th of March 2020.
3. Business Rate Relief: Grants for very small companies
If you are a business in receipt of small business rates relief (SBRR) the government will provide a one-off grant of £3,000 to help pay for ongoing business costs. Your local authority should be contacted for further details.
4. Paying Statutory Sick Pay (SSP)
Employers paying statutory sick pay (SSP) to employees as a result of absence related to COVID-19 will be able to reclaim 2 weeks of SSP per eligible employee. Employers with fewer than 250 employees will qualify. Employers should keep records of absences but employees will not have to provide a GP note.
5. Trouble paying your tax bills?
For organisations and individuals who are struggling to pay the outstanding HMRC tax liabilities, HMRC has offered bespoke Time to Pay arrangements for people experiencing this specific type of financial distress as a result of the pandemic.
What is Linford Grey doing?
Linford Grey is here for our clients and we're offering the following additional services on a one-off basis:
1. A three-month cash flow forecast
2. A three-way cash flow scenario plan
3. We will help fill out and process applications and give you access to w host of lenders that could help your business survive
The Opportunities
This is an unprecedented time and if you have been contemplating the risks and rewards of borrowing money to fund asset purchases or working capital requirements now might be the time to strike.
Go beyond maintaining a stiff upper lip amidst the ensuing crisis and stride toward making a positive step to strengthen your position by securing an interest-free government-backed loan for small businesses.
Or go further and contact us at Linford Grey to reach out to our platform of lenders to secure funding for you and your business.
Please see the latest update on what additional support the government has put in place here: Coronavirus: The latest advice.
Get in touch today if you're looking for help or advice or if you are worried about your business.