What Our Clients Say.
"Linford Grey has been working with us since early 2018, they have delivered an excellent service throughout this time. They are efficient, supportive, extremely reliable and have provided excellent business advice and guidance.
They are a significant resource for our business, and have no hesitation in recommending them to any business." 
Thrive Explained.
What's Included?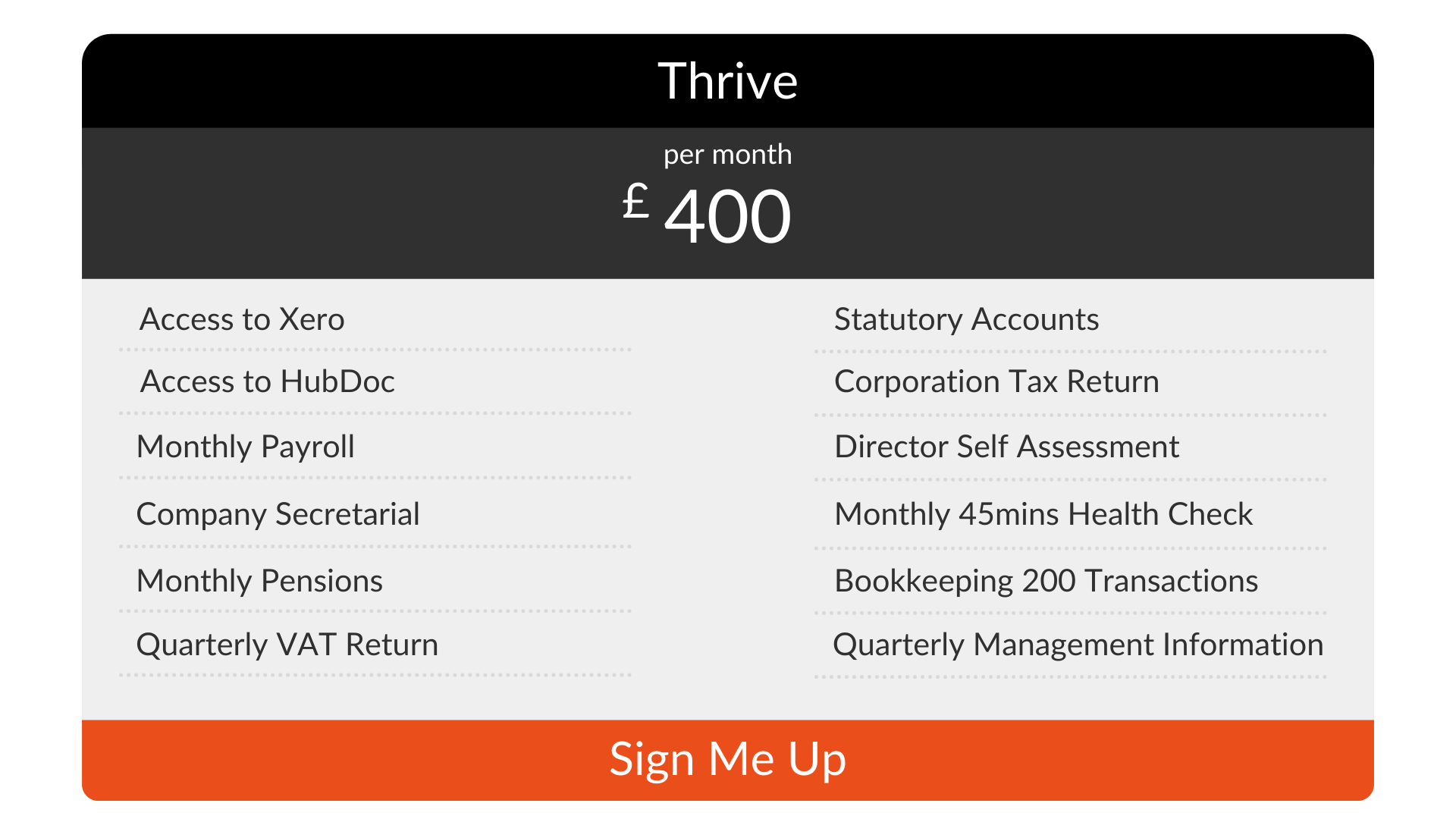 Get In Touch With The Team.
If you're interested in coming on board as a Linford Grey client and Thrive sounds like the right plan for you.
There are two things you can do:
You can sign up here and now to the Thrive package by clicking 'Sign Me Up' now. This will take you through a fully automated sign up process, it's just setting you up, no payment will be taken. We will then follow up with you to get the ball rolling.
You can book a discovery call with us, when it's convenient for you, and talk to us about your needs and requirements (it's entirely free) to see if Thrive would be right for you.
Having a clear understanding of the service you want and are going to get from your accountant, from the start, makes working together much easier.
If Thrive doesn't look like the right fit for you and your business, have a look at our Strive and Arrive plans as well.